Guide to Working Online From Home: What You Need to Know
The advancement of technology has paved the way for jobs that can be performed within the comforts of one's home. There are a lot of job opportunities available online — whether you have lots of experience or not.
Industries that don't necessarily need on-site work, such as IT, digital marketing, and customer support service, benefit from hiring remote workers. With just a computer or a mobile phone, working from home offers advantages for both workers and employers.
Nowadays, more and more people prefer to work in the comfort of their homes, especially since the surge of the COVID-19 pandemic. In fact, according to Statista, safety was the number one reason why workers prefer to work from home, followed by quality of life, freedom, technology, and workspace.
Meanwhile, according to a survey by Buffer, 97.6% of employees would like to work remotely, at least some of the time, for the rest of their careers. What makes working from home a good career move? If you ever choose this career path, here's a guide to the most important things you need to know.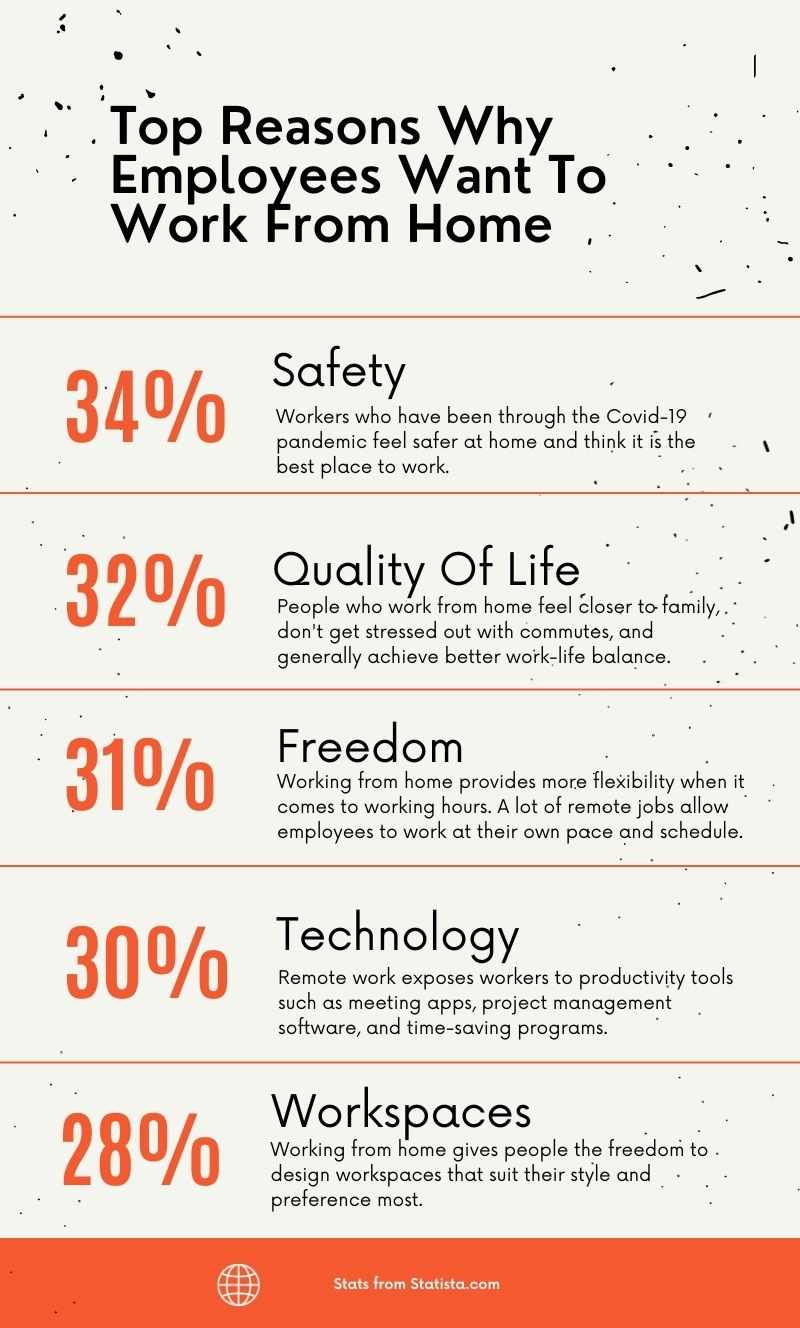 Read the full article
More blog posts
Embark on your work-from-home journey with our detailed beginner's guide. Find a well-paying remote job that you can start without any experience
---
Want to achieve freedom, flexibility and balance in your career? Working online from home might be for you! Read this guide to get started.
---
Are you looking for work that fits into your busy student life? Read this article to learn more about working remotely, with the best suitable jobs for students.
---
Working from home can be the perfect fit for introverts. Discover the best work from home jobs for those with an introverted personality!
---
Discover the different ways that disabled people can work from home, including remote jobs and other innovative solutions! Let's explore.
---
Discover the many employment opportunities for hearing-impaired people with our comprehensive guide on working from home. Learn how you can make your dream career a reality!
---
Looking for ways to work from home with no experience? Check out these easy tips for how to find the right job and start working remotely today!
---
Looking for ways to work from home without needing an education? Check out these easy tips on how to find the right job, and start working remotely today!
---
Are you a stay-at-home mom or simply a woman who prefers to work in the comfort of home? This blog post is all about remote work girl power.
---
Get valuable tips to land a work from home typing job, set yourself up for success, and thrive in this field. Discover the benefits of being a chat operator today.
---
Looking for part-time work from home jobs? Chatwriters offers flexible options for customer service and support roles. Apply today and find your perfect fit.
---
Do you find the idea of working from home abroad enticing? Find out how to obtain location and time freedom by reading this blog post.
---
Discover the benefits and challenges of work from home chat jobs, how to find them, and what it takes to excel in this remote work trend. Read more.
---
Discover how to land your dream chat operator job and work from home. Our guide covers everything from qualifications to job boards. Start your journey now!
---
Discover the world of paid chat jobs and learn how to make money online by conversing with others. Find out the pros and cons, how to find legit jobs, and succeed as a chat worker.
---
Discover if adult chat operator jobs are right for you. Join Chatwriters and explore exciting opportunities in the online adult friendship space.
---